These pieces are made of square sticks, which can be formed a shape within a cube, 3×3×3.

When you make it, you can find some empty spaces in the shape.
This is because the volume of the pieces are less than 27(=3×3×3), and the goal shape has a certain meaning.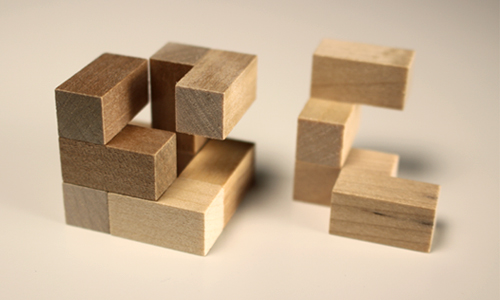 The set of wooden pieces above is prototype by myself.
Also, you can make each piece by connecting four sticks of 1×1×2. Try to make it!
Macaroni
designed by Kohfuh Satoh, 2004