Shadowy
design: 2013
limited fabrication: 2013
Thin and black pieces are made for a shadow typeface.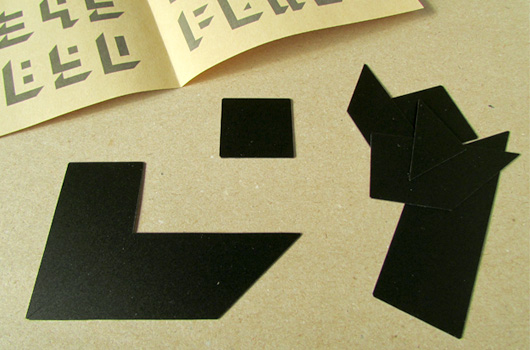 The problem is to make each letter in the leaflet or to create a new typeface on your own, with some of the pieces.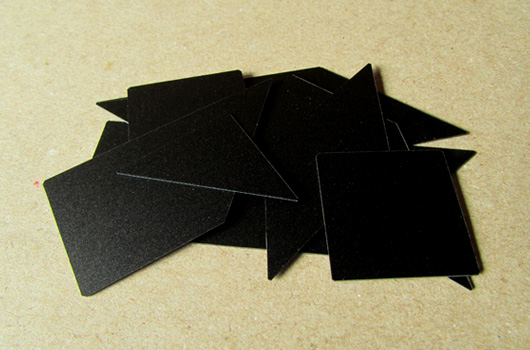 Each leaflet has different color, but all of them has the same content.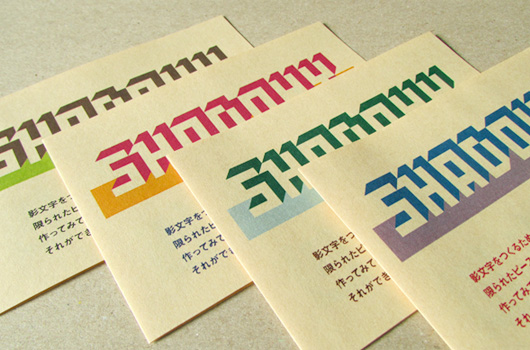 Each letter in the logo can be made by some of the pieces.
Shadowy
designed by Kohfuh Satoh, 2013
released from kofth, 2013