Trap Waltz
design: 2015
limited fabrication: 2017
Identical three pieces can form various shapes.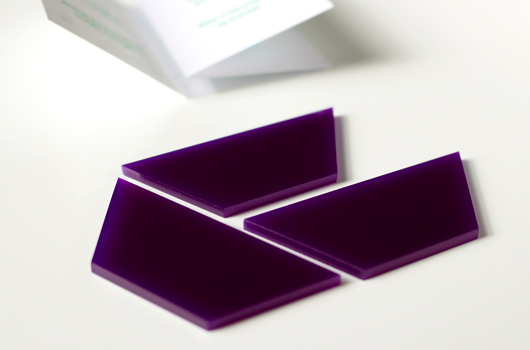 Three problems are shown on its guide. The more you move to the next, the more trickier the problem.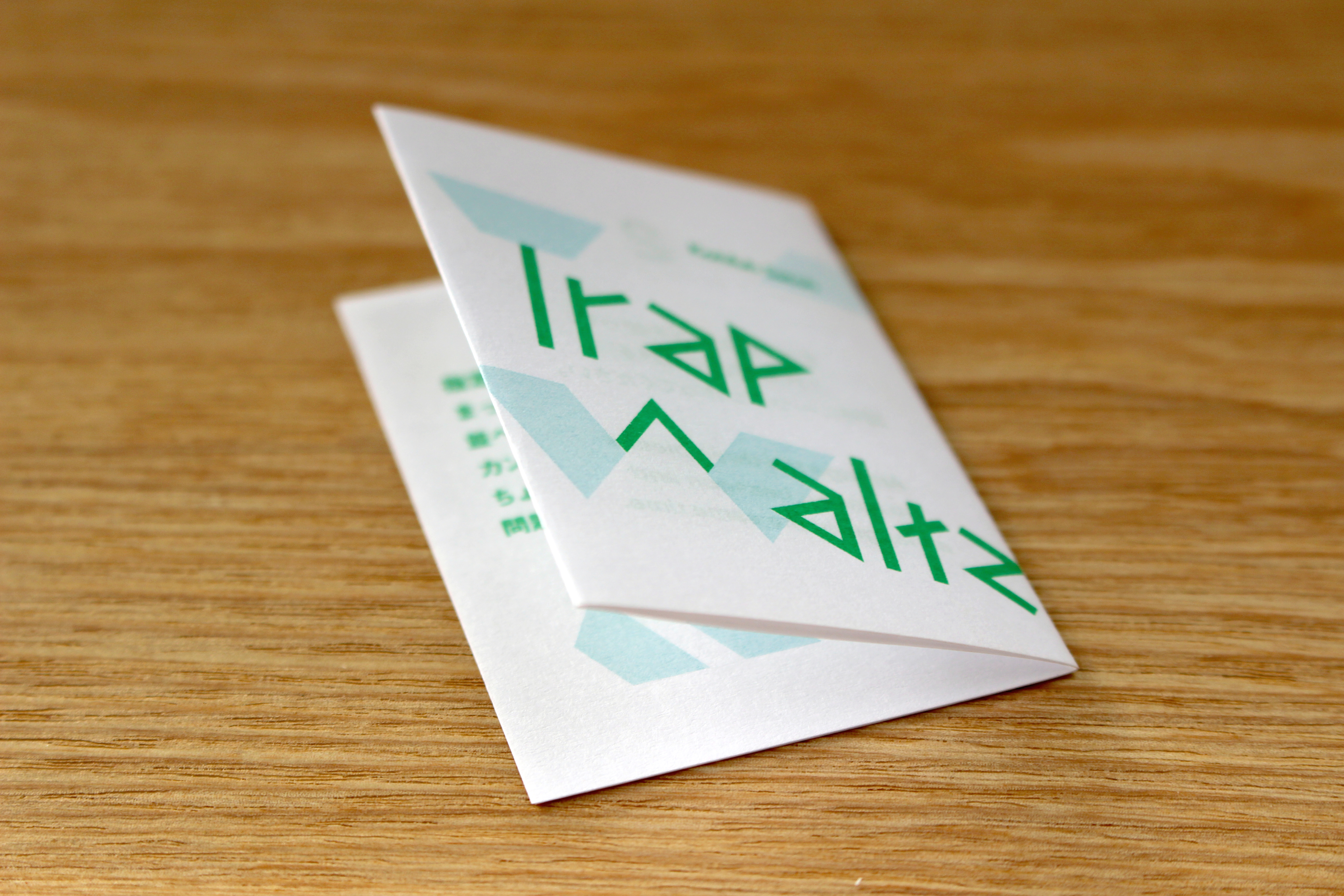 Here are the prototypes; green one is written in English, blue one in Japanese.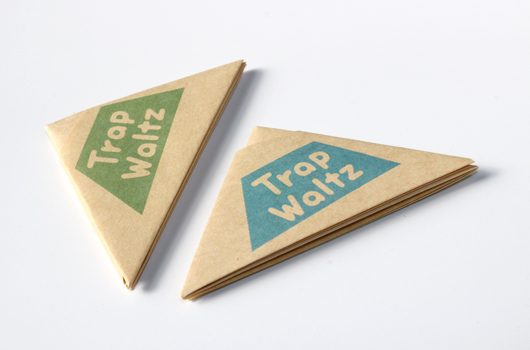 Its package was folded with a strip of paper.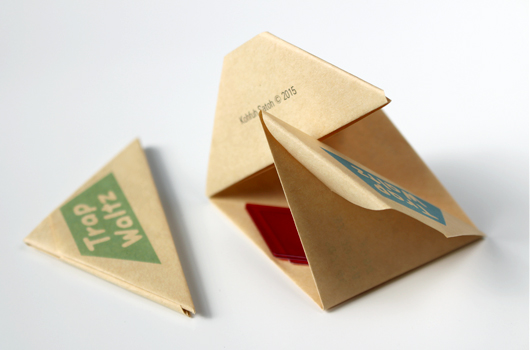 Trap Waltz
designed by Kohfuh Satoh, 2015
released from Kofth, 2017
Available in the shop below:
For more details, please contact the shop directly.