Peke
design: 2005
limited fabrication: 2018
You can make a shape of a cross (X Pentomino) with these pieces.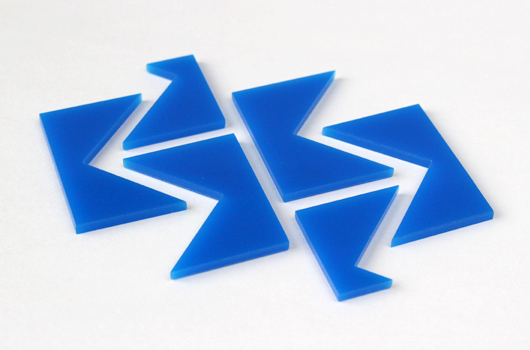 The shape is arranged on the cover of its guide.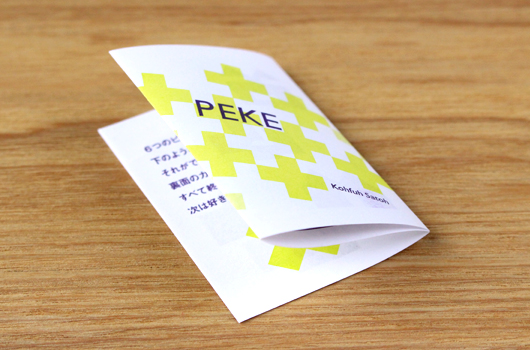 The pieces can form other shapes, which are shown inside the guide, like this: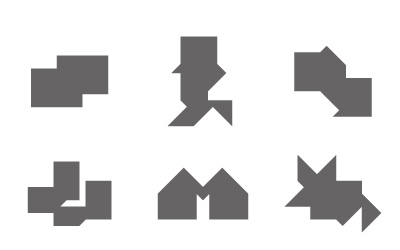 Green one is made as its prototype, and yellow as a personal gift.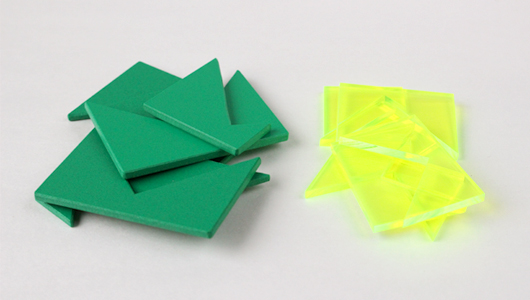 Here is wooden version crafted by Saul Bobroff, which has an additional rule.
The rule is to use each piece upside the face of the same color.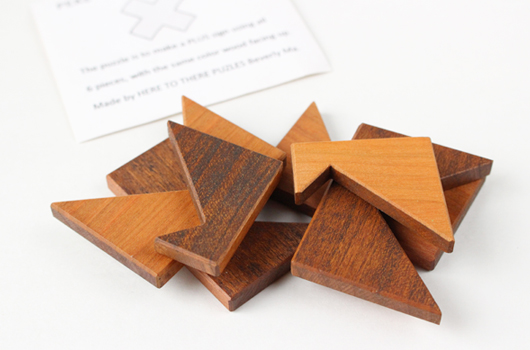 Peke
designed by Kohfuh Satoh, 2005
released from Kofth, 2018
Available in the shop below:
For more details, please contact the shop directly.