Platrin
design: 2013
limited fabrication: 2013
This set consists of 2 kinds of triangle panels, black and white, which have different slits.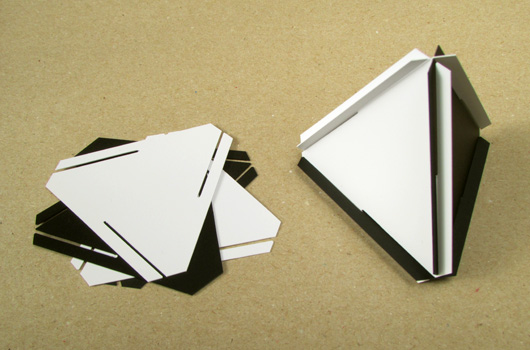 You can make some polyhedrons with these panels.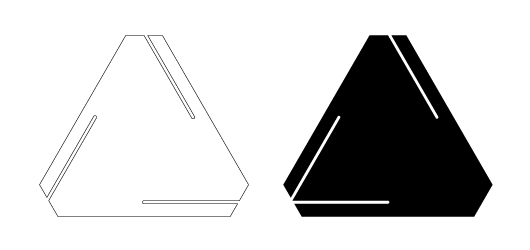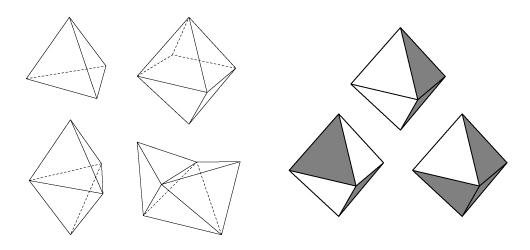 Some examples and tips for making are shown in the leaflet.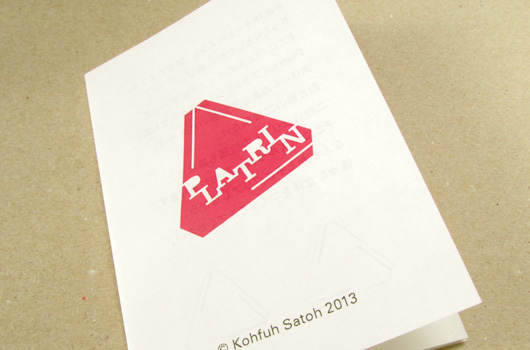 Platrin
designed by Kohfuh Satoh, 2013
released from kofth, 2013
Available in the shop below:
For more details, please contact the shop directly.