Railoop
design: 2007-2013
limited fabrication: 2013
Make a loop line with the three pieces, which you may overlap but may not fold.
The pieces can be easily cut from a postcard, and the card below is another version from Asobidea.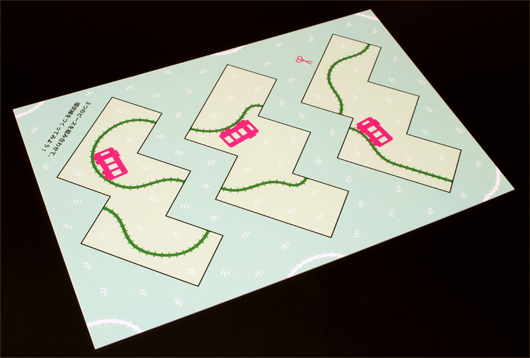 This work was designed as 3W at first, which goal is to make an animal inside a loop of fences.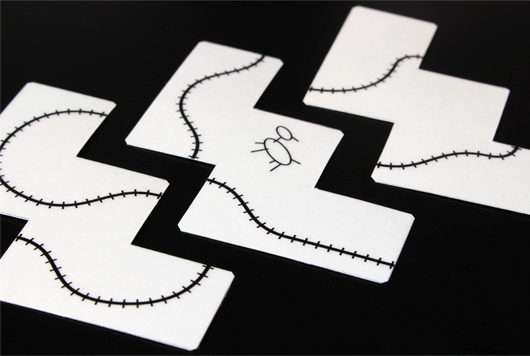 Railoop
designed by Kohfuh Satoh, 2007-2013
released from Kofth, 2013