Twistin
design: 2004
fabrication: 2007-2013
Take apart four pieces, and put them together correctly.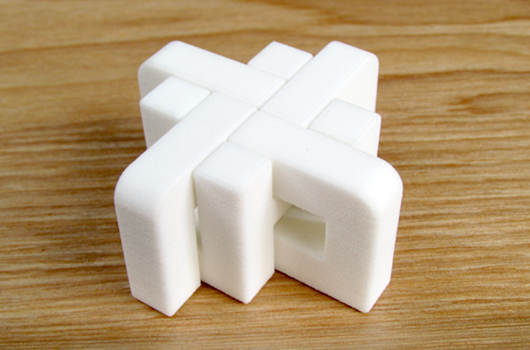 It is easy to take apart the pieces, but not so easy to put back.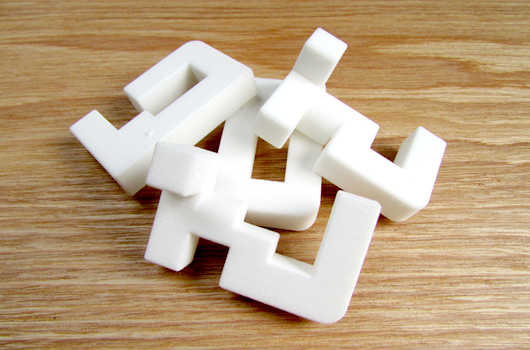 From the beginning of making its prototype, we use 3D printing. Many thanks to Puzzlab.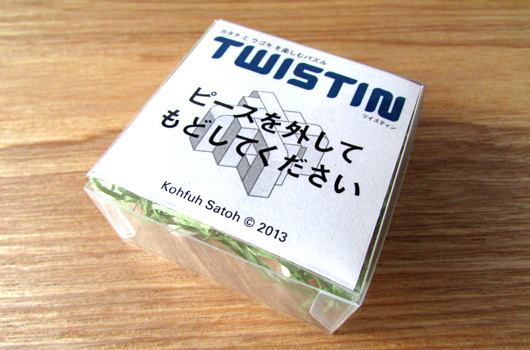 Twistin
designed by Kohfuh Satoh, 2013
released from Puzzlab, 2013
Available in the shop below:
For more details, please contact the shop directly.